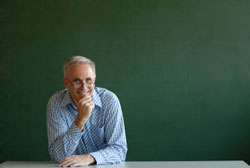 Inservice Solutions is a program of Murphy Writing of Stockton University, created to expand our professional development workshop offerings. Here is some of our recent feedback.

Loved the writing exercises. I think the kids will love this. . . .I wish we had more time.
~ Principal, Cape May City Elementary School, NJ

You provided us with ideas that we can use in our classrooms starting tomorrow.
~ 1st Grade Teacher, Immaculate Conception School, Spotswood, NJ

You really helped me understand how my students feel when they get a writing assignment. And, I'm excited to try these assignments out.
~ Social Studies Teacher, Franklin High School, Somerset, NJ

The presentation was excellent in all respects. It is so helpful to listen and then practice. My teachers were complimentary. Thank you so much.
~ Principal & District Curriculum Director, Ignacio Intermediate School, CO

It was great to have a workshop that illustrates so many positive ideas and strategies I can use in my class.
~ 5th Grade Teacher, Wantage Elementary School, NJ

I loved the thought-provoking writing prompts and the unique journaling ideas. I will use both.
~ 3rd Grade Teacher, Bayfield Elementary School, CO

I found this workshop absolutely hands-on and practical.
~ 8th Grade Special Ed. Teacher, Sussex Middle School, Wantage, NJ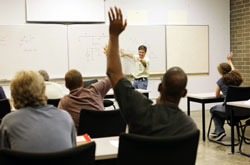 It's easy to learn from a presenter who is so enthusiastic about the subject.
~ English Teacher, Egg Harbor Township High School, NJ

Enjoyed doing group activities which showed us how to present these strategies to our students.
~ 4th Grade Teacher, Immaculate Conception School, Spotswood, NJ

I've never liked writing but this workshop inspired me to change my mind.
~ Intermediate Teacher, Durango, CO

I really enjoyed this workshop. I felt like I was in college again, mind working, not just absorbing.
~ Special Ed. Teacher, Atlantic City High School, NJ

Informative. Techniques and procedures sound easy to implement.
~ 3rd Grade Teacher, Frank K. Hehnly Elementary School, Clark, NJ

This workshop renewed my interest in writing. It has been a long time since I thought about writing for me.
~ High School English Teacher, Jersey City, NJ

Great, useable ideas.
~ 2nd Grade Teacher, Barley Sheaf Elementary School, Flemington, NJ

Ready to reserve your next inservice?
Call 609-626-3594 to request a quote or click here.