Recent Clients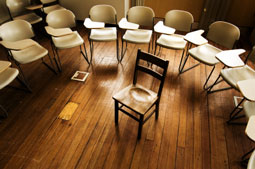 Inservice Solutions is the division of Murphy Writing of Stockton University dedicated to providing outstanding professional development workshops.

The following is a sample list of schools
and organizations where Peter Murphy
and Murphy Writing have presented inservice workshops for teachers as well as other programs for students and adults.

Schools
Atlantic Cape Community College, Mays Landing, NJ
Atlantic City Board of Education, Atlantic City, NJ
Cape May Board of Education, Cape May, NJ
Clark Board of Education, Clark, NJ
Colorado State Board of Education, Durango, CO
Cumberland Regional High School, Seabrook, NJ
Dover Township Board of Education, Dover, NJ
East Brunswick High School, East Brunswick, NJ
Flemington Raritan Regional High School, Flemington, NJ
Franklin Township High School, Somerset, NJ
Haddonfield High Adult School, Haddonfield, NJ
Immaculate Conception School, Spotswood, NJ
Jersey City Board of Education, Jersey City, NJ
Morristown-Beard School, Morristown, NJ
Northern Valley Regional High School, Demarest, NJ
North Hunterdon-Voorhees Regional High School, Annandale, NJ
Rancocas Valley Regional High School, Mount Holly, NJ
Sussex Wantage Regional School District, Wantage, NJ
Wildwood Board of Education, Wildwood, NJ
Wildwood Crest Public Schools, Wildwood Crest, NJ

Organizations
Arts Horizons, Englewood, NJ
AtlantiCare Regional Medical Center
Atlantic City, NJ
Atlantic City Free Public Library
Atlantic City, NJ
Atlantic County Library, Mays Landing, NJ
Cape May Stage, Cape May, NJ
East Lynne Theater Company, Cape May, NJ
Geraldine R. Dodge Foundation, Morristown, NJ
Kuran Art Center, Fanwood, NJ
Little Pond Arts Retreat, Nazareth, PA
Monmouth County Library
Middletown Township, NJ
New Jersey Council for the Humanities, Trenton, NJ
New Jersey Council of Teachers of English, Caldwell, NJ
New Jersey Education Association, Trenton, NJ
New Jersey Governor's School for the Arts, College of NJ, Ewing, NJ
The Noyes Museum of Art, Oceanville, NJ
Passaic County Community College Poetry Center, Paterson, NJ
Philadelphia Arts in Education Partnership, Philadelphia, PA
Playwrights Theatre, Summit, NJ
Poets & Prophets, Philadelphia, PA
Princeton Public Library, Princeton, NJ
Rutgers University Writers Conference, Camden, NJ
Silconas Poetry Center, Sussex County Community College, Newton, NJ
South Jersey Cultural Alliance, Pleasantville, NJ
Spring Writers Conference, Brookdale Community College, Lincroft, NJ
Visiting Writers Series, Richard Stockton University, Pomona, NJ
Warren County Cultural and Heritage Commission, Oxford, NJ
Whitman Poetry Festival, Ocean Grove, NJ
Young Audiences of New Jersey, Princeton, NJ

Ready to reserve your next inservice?
Request a quote by calling 609-626-3594 or click here to read our testimonials.